Extensive International Collaboration

Our International Coordinator promotes a good collaboration interantionally with Universities, Colleges and institutions around the world. There is a long history of student and staff exchanges with plans like Nordplus og Erasmus+. Our International Coordinator also parttakes in various collaborations on behalf of the European Union in hte field of research, education and training. 

Contact our International Coordinator for information regading oppertunities for staff or student mobility.
International Coordinator Christian Schultze
Office hours in Hvanneyri campus
Tuesdays and Wednesdays  9am - 3pm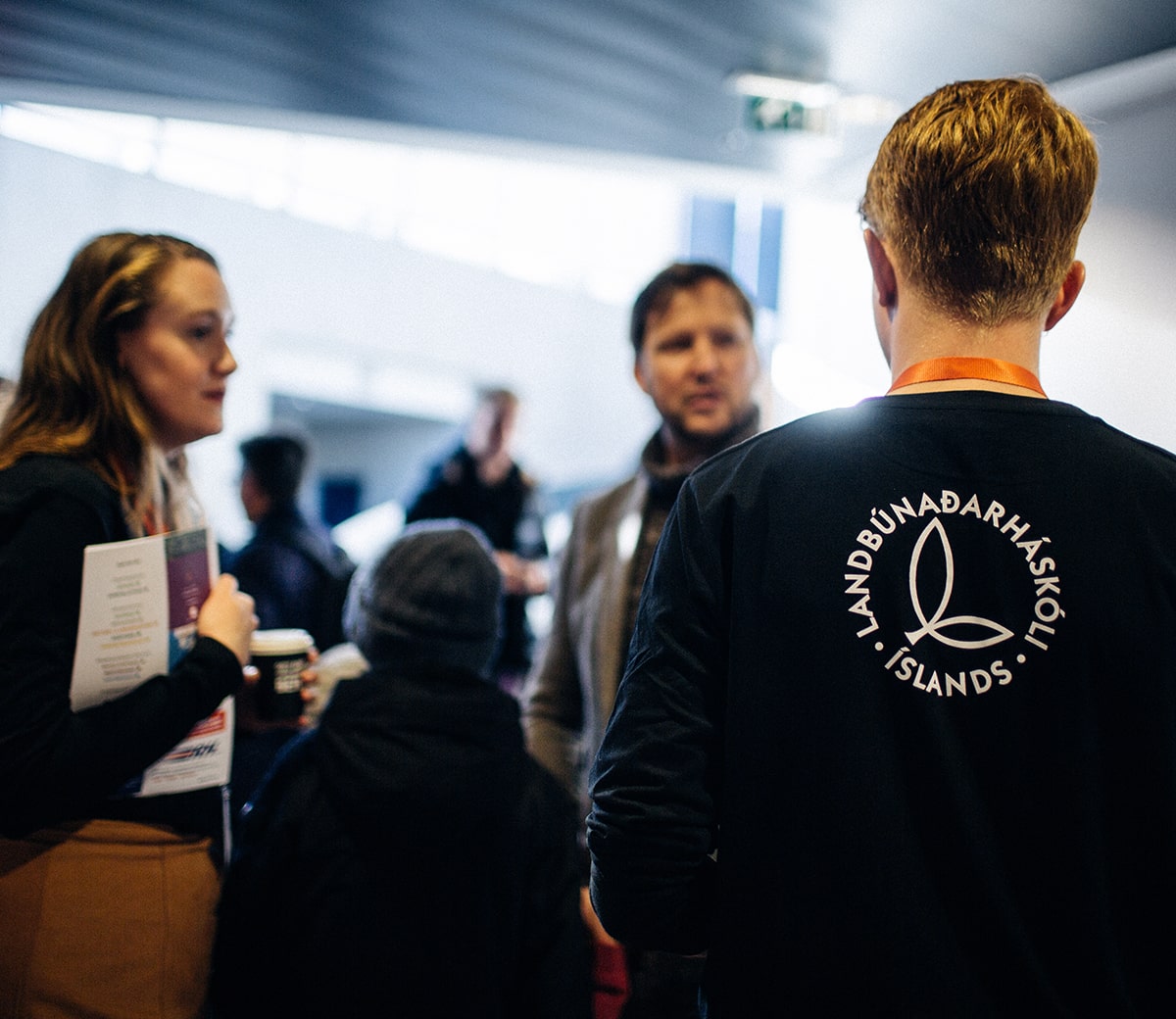 NOVA og BOVA skólar taka við nemendum allra deilda LBHI, við aðra skóla eru gerðir Erasmus+ samstarfssamningar með hliðsjón af námsbrautum og námsstigi annars vegar og starfsmannaskipta hins vegar.
DANMÖRK
Aarhus Universitet Science and Technology NOVA skóli – möguleiki til skiptináms með Nordplus styrk
NOREGUR
Norwegian University of Life Sciences NOVA skóli – möguleiki til skiptináms með Erasmus og/eða Nordplus University of Oslo Líffræði og tengdar greinar á PhD stigi Erasmus+samkomulag 2016-2021
SVÍÞJÓÐ
Swedish University of Agricultural Sciences, SLU NOVA skóli – möguleiki til skiptináms með Erasmus og/eða Nordplus
FINLAND
University of Helsinki NOVA skóli – möguleiki til skiptináms með Nordplus styrk University of Eastern Finland, School of Forest Sciences NOVA skóli – möguleiki til skiptináms með Nordplus styrk
EISTLAND
Estonian University of Life Sciences BOVA skóli - möguleiki til skiptináms með Erasmus og/eða Nordplus
LETTLAND
Latvia University of Agriculture BOVA skóli - möguleiki til skiptináms með Erasmus og/eða Nordplus
LITHÁEN
Aleksandras Stulginskis University BOVA skóli - möguleiki til skiptináms með Erasmus og/eða Nordplus
FRAKKLAND
École nationale supérieure d'architecture et de paysage de Bordeaux Umhverfisskipulag Erasmus+ samningur 2014-2021
SLÓVENÍA
University of Ljubljana Umhverfisskipulag og skipulagsfræði Erasmus+ samningur 2016-2021
TÉKKLAND
Czech University of Life Sciences Prague, Faculty of Environmental Sciences - Umhverfisskipulag og umhverfisfræði Faculty of Agrobiology, Food and Natural Rescources – Landbúnaður og skógfræði Erasmus+ samningur 2014/16 – 2021
UNGVERJALAND
University of Szeged Landbúnaður og skógfræði Erasmus+ samningur 2014-2021


Széchenyi István Egyetem Starfsmannaskipti Erasmus+ samningur 2016-2017
ÞÝSKALAND